Program
9:00 – 10:30
10:30- 12:25







12:25 – 1:20
1:20 – 2:00

2:00 – 2:40
2:40 – 3:00

3:00 – 3:20

3:20 – 4:10
Military Vehicle Rides & Games
Front Porch Kids lead "I'll fly away"
Scott Brown welcome and prayer
Bill Potter and Scott Brown interview WWII guys
Dan the Animal Man
Carlton McLeod
Bill Potter
Scott Brown
Paul Newby, NC Supreme Court Justice
Lunch and music – Front Porch Kids
Dan the Animal Man
Bill Potter
Parade
Front Porch Kids
David Lanier sings songs from the past
David Lanier reads casualty list
Front Porch Kids
Military Vehicle Rides & Games
ALL  AMERICANS (REENACTED)

The All Americans will be setting up a foxhole demonstration over at the game area, where kids can dig a foxhole with period tools. They will also have a gear demonstration set up in the same area where you can try on realistic gear and take pictures. Kids will be able to clear a mock mine field (buried tin cans), a common experience on a WWII battlefield. Plus All Americans will be milling around and staying in 1940's character, so you can talk to "real" people from WWII. They will also be marching at the front of our parade.
About All Americans (Reenacted)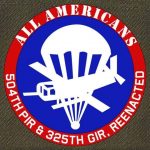 82nd Airborne Division
H/504 Parachute Infantry Regiment
F/325th Glider Infantry Regiment
We are a reenacting organization that represents the fighting men of the 325th GIR and the 504th PIR. The All Americans foster and preserve the history of the units we reenact by enhancing the public's understanding of the American paratrooper's and the glider rider's contributions during World War II through historically accurate reenactments, camp demonstrations, tactical reenactments, educational displays, military drills, parades, memorial ceremonies, and civilian activities.
DAN THE ANIMAL MAN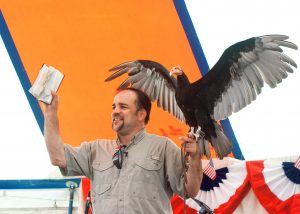 Dan the Animal Man is back this year with more exciting animals that testify to the wisdom of the Creator. He keeps kids spellbound as he shows off the various features and designs of his exotic "pets". In past years he has shown us alligators, pythons, sloths, porcupines, owls, lemurs, and many more birds, reptiles, and mammals. You definitely don't want to miss out on this show; it's one of the most popular times of the day.
About Dan The Animal Man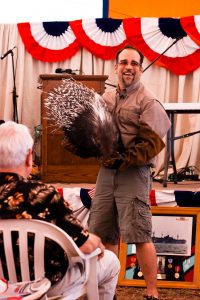 Dan's compassion for sharing his gifts with others began at the age of 13 when he was given a platform to perform freelance magic at his local library in Hoopeston IL. Between academics and sports he worked with livestock such as sheep, hogs and horses as well as farmed corn and beans. Now, a graduate of the Moorpark College Exotic Animal Training and Management Program in Moorpark, California he still works with animals and still shares his gifts on stage.
SPEAKERS:
Paul Newby, NC Supreme Court Justice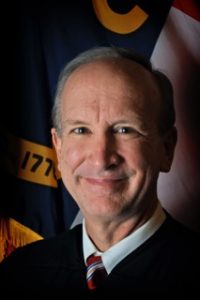 Paul Newby has served on the Supreme Court of North Carolina since 2004 and is an Adjunct Professor of Law at Campbell University, where he teaches courses on state constitutional law and appellate practice. Justice Newby has been married to Macon Tucker Newby since 1983, and they have four children.
Bill Potter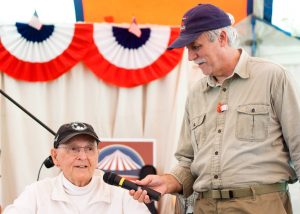 Bill Potter is a great storyteller of historical events. He is currently chief historian for Landmark Events, a Christian historical tours company and for The American History Guild. He leads family history tours across the United States and Europe and is a popular teacher in many state home-educators' conventions, history conferences, civic organizations and churches. Bill has taught at every academic level, including The College of William and Mary, University of Dayton, and Liberty University, and specializes in military, political, and church history. He teaches from a "providential" history perspective, which emphasizes the sovereignty of God in history, man's accountability, and the nature and importance of liberty and its defense in every generation.
David Lanier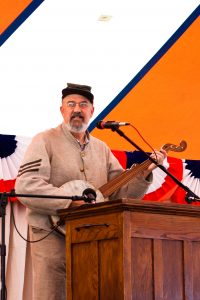 David is a re-enactor for the 6th North Carolina State Troops (also for the Irish Brigade–69th NY Volunteers). Currently he is teaching New Testament and Greek at Southeastern Baptist Theological Seminary (since 1992) as Professor of New Testament, and he edits the Faith and Mission theological journal (since 1994). He also serves as choir member, Sunday School teacher, and deacon at Wake Cross Roads Baptist Church in Raleigh.
He graduated (BA) from North Georgia College (senior ROTC military college) in 1972. He then went to Bochum, West Germany, studied education and English at UNC-Greensboro from 1973-76, and became a Christian through the Gideons in 1974. He graduated from UNC-G (MA) in 1976 and married Sarah Simms in 1978. David went to Southwestern Baptist Theological Seminary and graduated in 1984 (MDiv) and in 1988 with a (PhD).
Carlton McLeod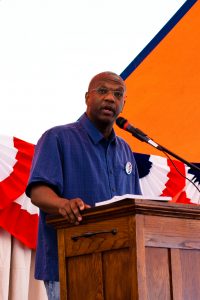 Dr. McLeod is a native of Columbia, SC and grew up in Upper Marlboro, MD. In 1987, he enlisted in the United States Navy and reached the rank of O-3 before the Lord called him into full-time ministry. Dr. McLeod earned a Bachelor of Science degree in Applied Science from Hampton University; a Master of Theology and Doctor of Ministry from Andersonville Theological Seminary. He and his wife Donna have been married since 1992. They reside in Chesapeake, VA with their three children. In 1997, he and his wife Donna established Closer Walk Christian Fellowship (now known as Calvary Revival Church Chesapeake, where he remains as Senior Founding Pastor.
The Price Brothers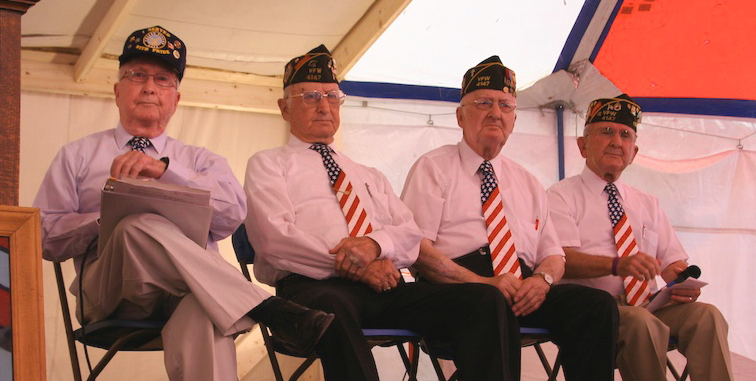 Come listen to these four brothers tell us their WWII stories: Joe Price (94), Elton Price (92), Wilton Price (90), and Percy (Buddy) Price (84).
Bill Brown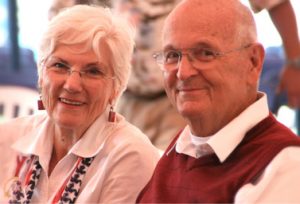 Come listen to Bill Brown retell his classic story of being shot down in the Pacific ocean over 70 years ago. Pictured with his wife, Mary.
Scott Brown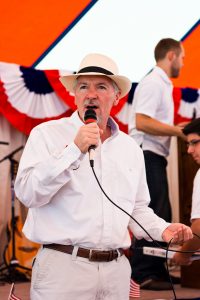 Scott Brown is the son of veteran Bill Brown (see above). Scott Brown is also the director of the National Center for Family-Integrated Churches and an elder at Hope Baptist Church in Wake Forest, North Carolina. Scott graduated from California State University in Fullerton with a degree in History and received a Master of Divinity degree from Talbot School of Theology. He gives most of his time to local pastoral ministry, conferences on fatherhood, church reformation, and strengthening the family. He has been married to Deborah for thirty years, and they have four children. Scott also helps people think through the two greatest institutions God has provided — the church and the family. He desires to learn what is pleasing to the Lord and to work for continuous reformation of church and family according to Scripture.